Home



About us



Forum



Library



Contact us



Foundation



Join Now!


NEW: $50 Associate Memberships are available NOW!

J&T Dist./DoubleStar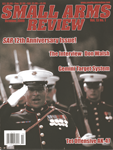 Our Response While it may appear to some on the Internet that the NFATCA has "thrown folks under the bus," this is simply not the case. Our counsel has prepared our official comment in opposition to NPRM 41P. A copy of the submission can be found here. Our attorneys have developed a four pronged response that challenges the ATF/White House action on several fronts, including Constitutional issues, Administrative procedures Act (APA) issues, federalism defaults and misuse of confidential tax information. We intend to vigorously defend your rights and attack the clearly illegal efforts of gun control advocates. Our original petition and the experiences of our members provide strong standing and we intend to drive this to success. Our original petition can be found here.
Your help and support is greatly appreciated.

Who Are You? Lot's of information floating around the Internet regarding what the NFATCA is and isn't, what we have and have not done, what we charge and who we support. Most of it is flat out wrong. Add to the mix several penned pieces by journalists who have never bothered to even interview the NFATCA or fact check their assertions... Click here for the fact list.

Sequester Special! When the payroll tax break ended in January of 2013, you had to figure out how to do without around 2% less. Now, the sequester has kicked in and our government is finding it impossible to deal with. We feel everyone's pain. Because of this, the NFATCA is reducing the price of an Associate Membership by the sequester rate of 2.3%. That's $1.15 in savings folks!!! Go to our payment gateway and choose the last item on the list. You can buy up to 3 years at this price... http://www.nfatca.org/paymentgate.html
The NFATCA is a 501(c)(6) organization incorporated to get things done. We work with the BATF on a daily basis to insure that the things that matter to you are addressed. We do not flood your mailbox with junk, we do not jump at every hiccup. We take our time to methodically insure that your interests are fairly and properly represented.

Web site and all contents © Copyright NFATCA 2003-2013, All rights reserved.
Upcoming Events
SAR West Show, December 6-8, 2013, Phoenix AZ
SHOT Show, January 14-17, 2014, Las Vegas AZ
Knob Creek Spring Shoot, April 11-13, 2014, West Point KY
NRA Annual Meeting, April 25-27, 2014, Indianapolis IN