Home



About us



Forum



Library



Contact us



Foundation



Join Now!


NEW: $50 Associate Memberships are available NOW!

J&T Dist./DoubleStar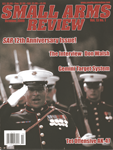 Sequester Special! When the payroll tax break ended in January, you had to figure out how to do without around 2% less. Now, the sequester has kicked in and our government is finding it impossible to deal with. We feel everyone's pain. Because of this, the NFATCA is reducing the price of an Associate Membership by the sequester rate of 2.3%. That's $1.15 in savings folks!!! Go to our payment gateway and choose the last item on the list. You can buy up to 3 years at this price... http://www.nfatca.org/paymentgate.html
NFATCA Expo The NFATCA will host a premiere industry conference beginning on the evening of June 18th and wrapping up on June 20th. Click here for more...
The NFATCA is a 501(c)(6) organization incorporated to get things done. We work with the BATF on a daily basis to insure that the things that matter to you are addressed. We do not flood your mailbox with junk, we do not jump at every hiccup. We take our time to methodically insure that your interests are fairly and properly represented.

Web site and all contents © Copyright NFATCA 2003-2013, All rights reserved.
Upcoming Events
NRA Annual Meeting, May 3-5, 2013, Houston TX
NFATCA Expo, June 18-20, 2013, Fairfax VA
Knob Creek Fall Shoot, October 11-13, 2013, West Point KY
SAR West Show, December 6-8, 2013, Phoenix AZ