Limited Edition PDW LWRC will be producing an ultra-compact PDW rifle for NFATCA. The limited edition offering features a custom, two-tone Cerakote finish (titanium and tungsten) and will be a factory SBR with an 8.5" barrel and will be engraved with the NFATCA logo and edition number. This PDW has been performance tuned and is only available in 5.56 caliber. Interested parties should send an email to inquire! Ready to buy now... click here.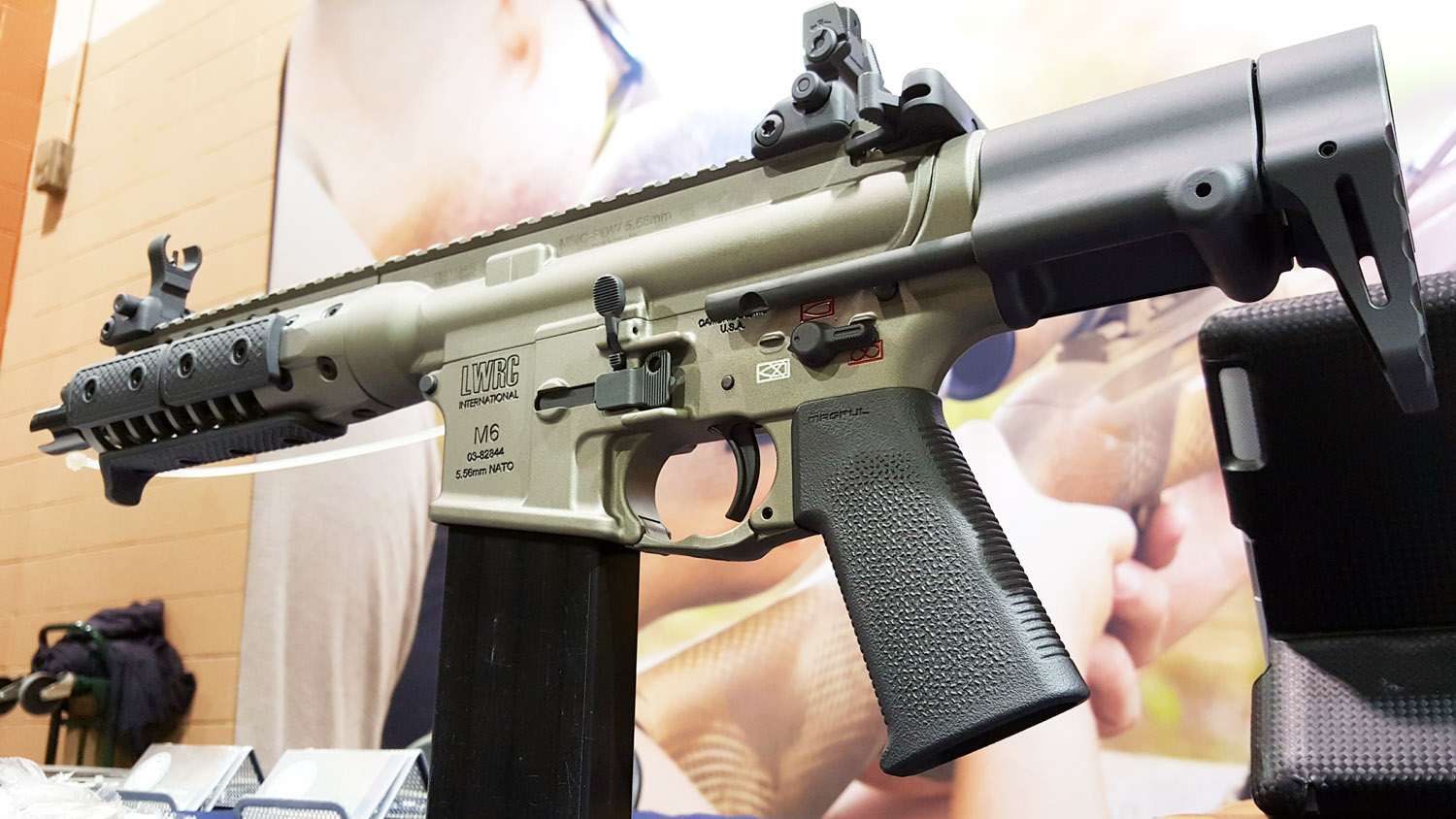 41P Status The NFATCA, American Suppressor Association and the NRA continue to work toward rolling back White House efforts to hamstring lawful firearms ownership. As reported recently by ASA, there is a promising amendment attached to HR 2578, the House funding bill for Commerce, Justice & Science. John Carter's (R-TX) H. Amdt 320 would prohibit the use of funds to propose or issue the ruling of 41P. The amendment was agreed to in a voice vote of the House. The NFATCA, ASA and NRA continue to gather support in both houses of Congress for what will certainly be a raucous fight over this and the rest of the proposed executive actions of the White House. More 41P background:
The White House push to hamstring the use of non-natural persons such as trusts and corporations to lawfully acquire and possses NFA weapons has been delayed yet again. This time, the DOJ estimates a "final" decision around December, 2015. There is no real way to determine what a final decision could look like. The Obama administration sought to completely reverse the progress of NFATCA efforts to eliminate the CLEO signature requirement and add even more restrictions that would serve no public safety interest. The comments officially submitted in response to this effort were nearly universally opposed to what our President and his Department of Justice leaders wanted, including the NFATCA opposition statement. 9000+ statements are now being reviewed.
The response was so overwhelming that the White House conveniently pushed back a "final decision" until after the mid-term elections. An estimated delivery was pinned to January of 2015. The results came in and that estimate was revised to no earlier than May of 2015 and is now December.
Who Are You? Lot's of information floating around the Internet regarding what the NFATCA is and isn't, what we have and have not done, what we charge and who we support. Most of it is flat out wrong. Add to the mix several penned pieces by journalists who have never bothered to even interview the NFATCA or fact check their assertions... Click here for the fact list.
The NFATCA is a 501(c)(6) organization incorporated to get things done. We work with the BATF on a daily basis to insure that the things that matter to you are addressed. We do not flood your mailbox with junk, we do not jump at every hiccup. We take our time to methodically insure that your interests are fairly and properly represented.